…if you want the refurbishment done right, then you need to get professionals to do the job, so...
HELP US CELEBRATE 60 YEARS IN STYLE
Ensemble Theatre has an amazing history and, incredibly, we are celebrating our 60th anniversary in 2018, making us the longest running, non-funded professional theatre company in Australia.

We are excited to announce that with your generous support, we can now CELEBRATE 60 YEARS IN STYLE, having reached our fundraising target of $250,000. There are always opportunities to reach new heights, and go above and beyond. To achieve even more your help is always appreciated and welcome.

THANK YOU
…and a big thank you to Andrew Hansen, Craig Reucassel and Chris Taylor.
BOATSHED/REHEARSAL ROOM – BEFORE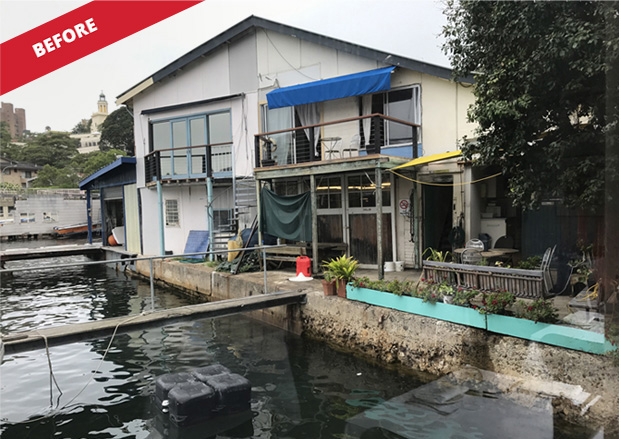 ARTIST IMPRESSION – AFTER