…if you want the refurbishment done right, then you need to get professionals to do the job, so...
HELP US CELEBRATE 60 YEARS IN STYLE
Ensemble Theatre has an amazing history and, incredibly, we are celebrating our 60th anniversary in 2018, making us the longest running, non-funded professional theatre company in Australia.

Having almost reached 60, it is now time to upgrade the foyer, the bar and restaurant with a lick of paint. The improved look will allow audiences to feel more comfortable in the theatre's surroundings. We'd also like to improve the hub of creativity by upgrading our rehearsal rooms and outdoor boatshed area. We are keen to get the refurbishments started for the 60th anniversary celebration, but without your generous support this will not be possible.


Donors who give $260+ will be invited to a special 'opening night', to be hosted by Mark Kilmurry in our upgraded rehearsal rooms, deck and bar, to celebrate our 60 years - be assured of a few surprises! The generous donors who give $6,000+ will be recognised in our foyer and on our website.

THANK YOU
…and a big thank you to Andrew Hansen, Craig Reucassel and Chris Taylor.
BOATSHED/REHEARSAL ROOM – BEFORE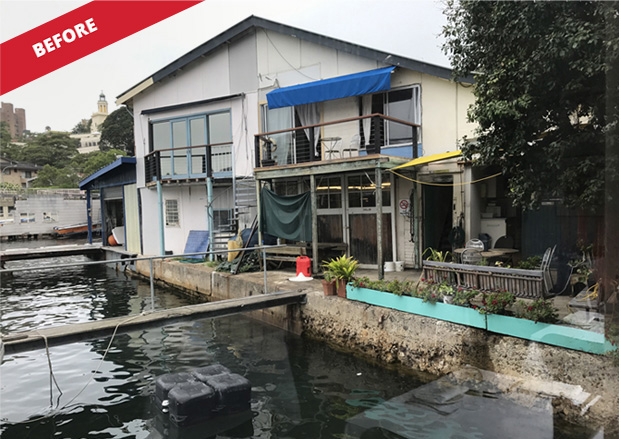 ARTIST IMPRESSION – AFTER